Thank you for sharing the Nakba commemoration year at nakba75action.org. Please add your event below. It will be published once reviewed by Admin.  Please share this event list and site with your solidarity network.

NZ Auckland – In support of Great March of Return and remembering Al Naqba
May 19, 2018 @ 2:00 pm

-

5:00 pm

UTC+0

Free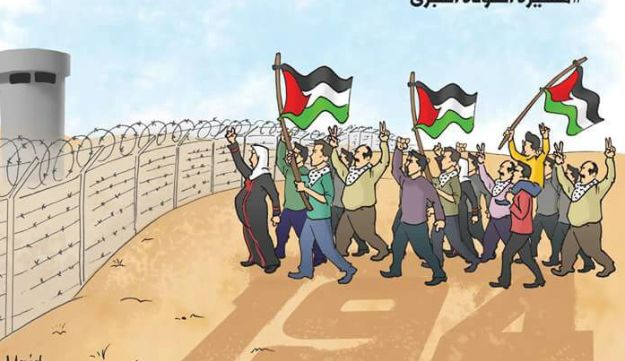 Join us in protest at the massacres currently happening on the Gaza border!
We meet on Saturday 19 May at 2PM until the killing in Gaza stops!
Ramzy Baroud will be a speaker at this Rally to remember Al Naqba as well as voice our outrage at the killings, gassings and bombings in Gaza right now!!
Gazans have gathered peacefully as part of a "Great March of Return" to demand refugees and their descendants be allowed to return to their ancestral homes in Israel. They have been met with bullets and tear gas fired from drones by the Israeli military.
This peaceful protest in Gaza is expected to continue until 15 May when Palestinians commemorate The Naqba when more then 700,000 people were either forced to flee or were forcefully expelled from their homes in the war surrounding Israel's creation in 1948.
*By submitting this form, you consent to https://nakba75action.org collecting your details through this form. The details will be used in accordance with our Privacy Policy